This is an instruction how to use the calendar function of Zimbra to book the different seminar rooms.
---
When creating a new calendar entry, a seminar room can be booked with a click on 'Location'.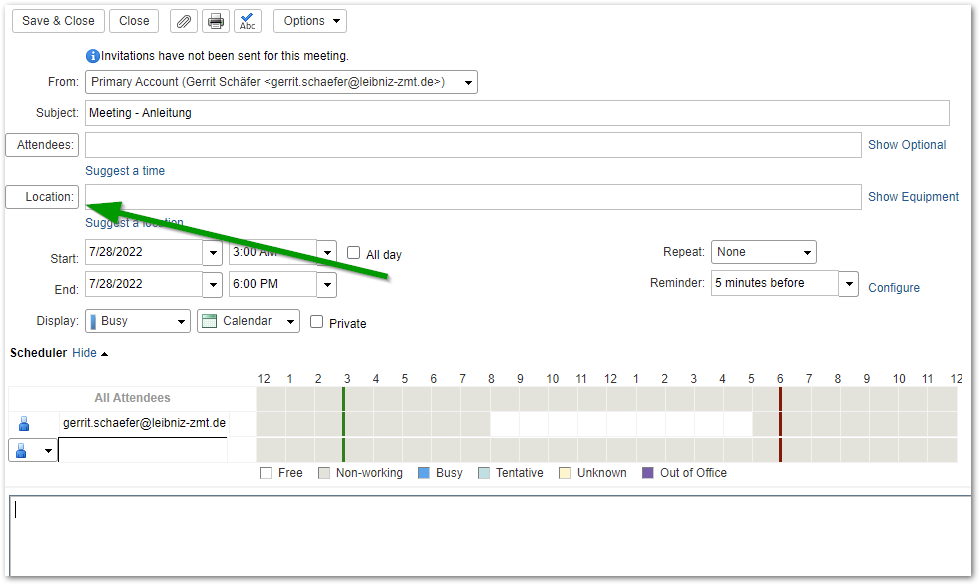 ---
1. Click on 'Search' to load the selection. 2.
2. Select the corresponding room. 3.
3. Confirm the selected room with the 'Select' button and exit the screen with 'OK'.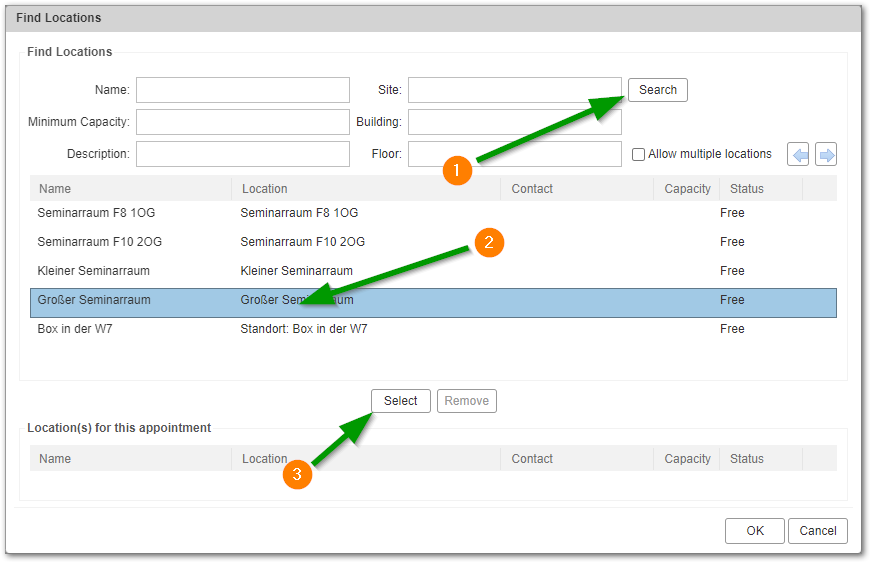 ---
1. by clicking the button 'Send' all participants will be informed and the appointment will be entered.
2. The seminar room behaves like a attendee and automatically confirms the appointment or rejects it if the room is already booked.
IMPORTANT: The appointment will only be created in the seminar room when you click on Send!
If the appointment does not appear in the room reservation plan, please check this step.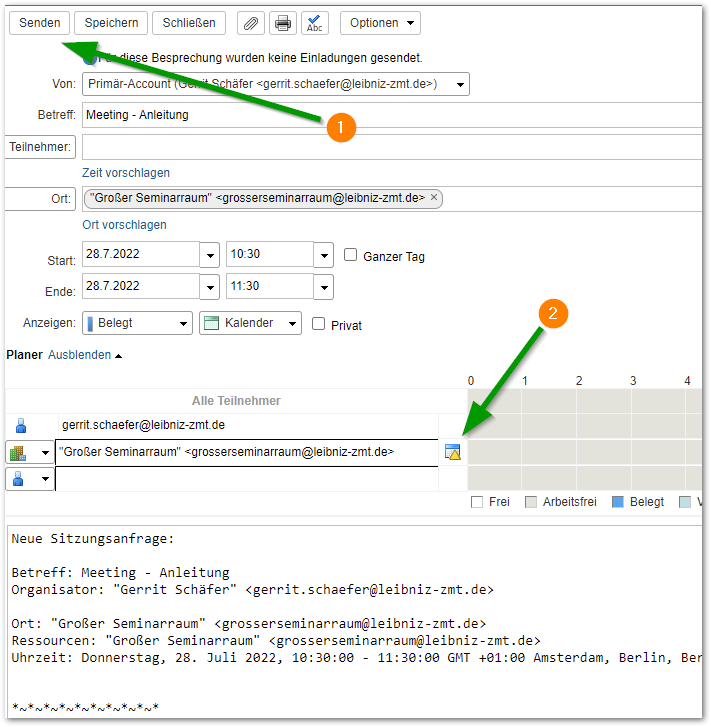 ---
If the room is already booked at the selected time, this is displayed during creation.